Curiosity is endless & that's what drives us! Google admits this while detailing the latest "BERT Algorithm Update". According to new BERT Google AI update "1/10" i.e. 10% of upcoming search queries will be impacted by BERT – the real-time impact of Google's latest artificial intelligence (AI) for understanding the search queries.
What is BERT AI?
With all the buzz around "BERT", what is mean by BERT? Let's see what BERT Google AI is & its capabilities here.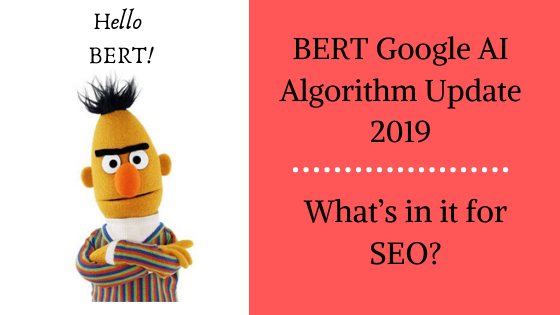 Almost a year ago, Google built an open-source model for the Natural Language Processing (NLP) pre-training termed Bidirectional Encoder Representations from Transformers (BERT). With the help of Google BERT NLP, anyone can train their own state-of-the-art QA (question answering) system in just 30 minutes on a single Cloud TPU and using a single GPU it could be done in a few hours.
Biggest Algorithm Update Since RankBrain:
Google released its largest change to its core ranking system using RankBrain almost 5 years ago. Every day, Google sees billions of searches and out of which 15% of those queries never seen before! To resolve this, Google released new AI last week, which is called as BERT. BERT released last week and it's the biggest update since RankBrain. It affects 10% of the new search queries.
BERT vs RankBrain:
When something new or upgraded version is released, we always have comparison over the other. It's time to compare the former Google RankBrain AI vs the new BERT AI. Let's see the features of RankBrain vs BERT here.
You all knew, in 2015, RankBrain was Google's 1st ever Artificial Intelligence technique used to understand the emotions behind the user's search queries. According to Google, as of now, BERT doesn't replace RankBrain, whilst BERT remains the next level of understanding the search queries ever before. RankBrain is not dead yet!
Perhaps, when Google thinks BERT helps better understanding of search queries than RankBrain, RankBrain could be replaced by BERT. Also, for better understanding, multiple methods can also be used. BERT could be RankBrain 2.0
When is BERT Coming to India?
Initially, BERT was built to test search queries in the United States of America (USA) in English. The testing is over, results are fine, BERT helps search algorithm better understand one in 10 searches in the U.S. So, BERT is live in the U.S.
BERT in Tamil & Hindi:
BERT started rolling out in the English language in the U.S. and will be fully live in the upcoming days globally. However, it is currently limited to English only. Google stated it will expand to other languages in the future. So, BERT will soon be released in Hindi, Tamil, other top languages in India and the world.
How Can I Do SEO for BERT AI?
How to optimize for Google BERT AI update is the million-dollar question among the SEO's around the world, count me too!
Can you optimize for BERT? It is unlikely! That's what Barry Schwartz mentioned in Search Engine Land on the BERT welcome notes. Convincingly, as to how we can't optimize for RankBrain so does the BERT.
However, one simplest way to optimize for BERT is, write your content naturally to the users. BERT is all about understanding the natural language. Hence, if your content is clear and credible to the user search queries, definitely BERT bets your content on the top. That's the only way you & I can optimize for BERT AI in 2020. Check out the Top 10 Whitehat SEO Techniques to improve organic traffic.
BERT as a Ranking Factor:
BERT not only impact the basic search queries but also impact featured snippets. RankBrain is the 3rd highest rated ranking factor behind Content and Backlinks. BERT is an expansion to RankBrain and so it's another ranking factor without a doubt.
Points to Take Away from BERT AI Release:
As Google stated, "BERT representing the biggest leap forward in the past five years, and one of the biggest leaps forward in the history of Search", we should care to optimize for it better than ever.
Check your current rankings and compare over the last few weeks data to figure the real-time impact!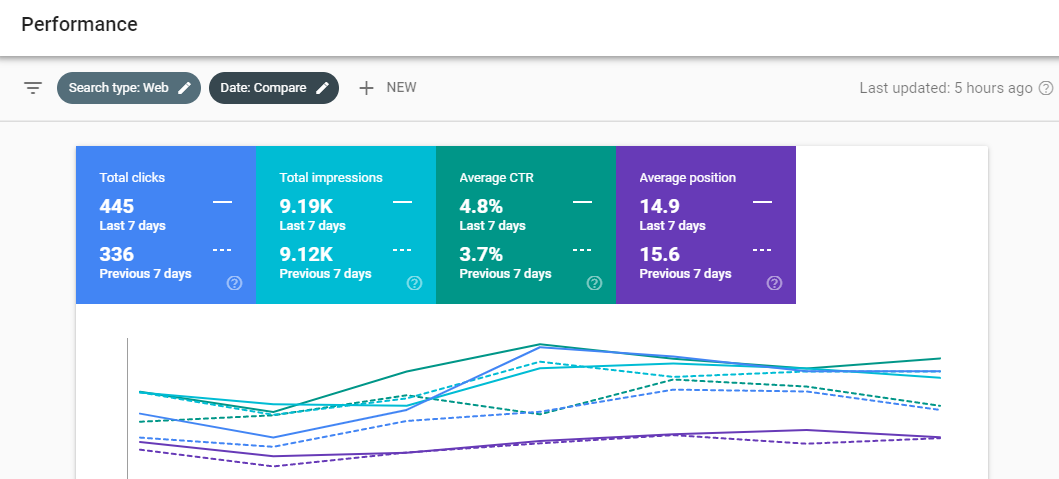 Note down the impact on your featured snippet results (check schema tags properly, as Google allows only a few review rich results)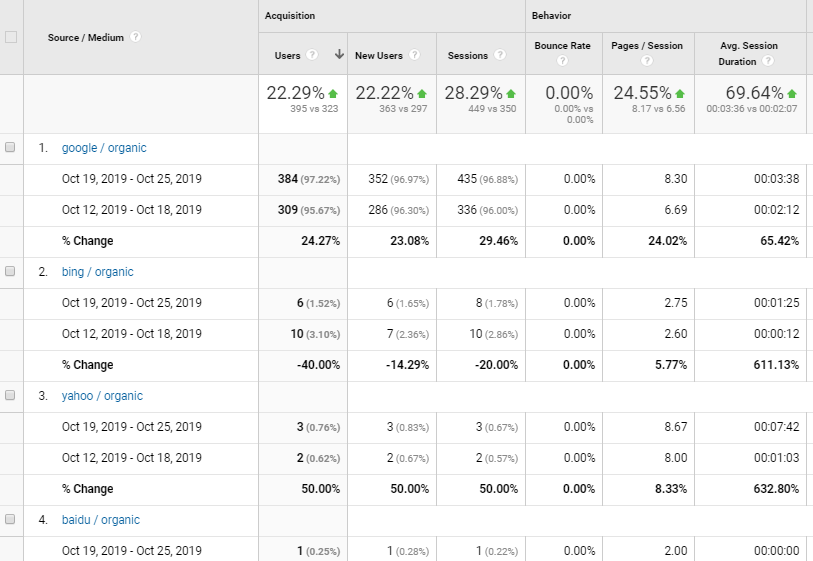 If your rankings are affected, check for the impressions, positions, & CTR for each affected queries.
Check for the organic traffic landing pages to dig deep insights.
Moreover, share your comments on how to optimize for BERT Google AI update in 2020 in the comment section.