Google is primarily focused on ranking the websites that offer better user experience, irrespective of other major ranking signals. We all know how Google search engine is changing its core search algorithm every now & then. To Rank any my keyword #1 in Google or even to rank better position in Google, I must update my SEO strategies according to the changes that are in trends. Let's discuss the top 5 SEO trends in 2018 to Rank First Position in Google.
"93% of online shopping experiences begin with Search Engine"
Without the proper understanding of the Search Engine Optimisation (SEO), it is very hard to achieve success in any online businesses. Almost 55% of Business to Business (B2B) website traffic is from search engines. It indicates that SEO generates more leads than any other paid or non-paid or social campaigns. It is clear that SEO is more important than any other online marketing initiative.
To my expertise, the following are the top 5 SEO trends in 2018 that are a must have things to rank #1 in Google.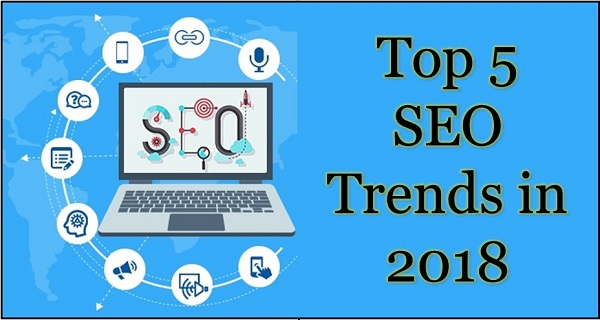 Voice Search Queries:
Almost 20% of search queries in Google are already from voice search – 2016.
There is no doubt users are utilizing the power of voice search to their needs. According to the market predictions, the voice search might reach up to 50% by 2020.
Some of the top industries suggest the same.
September 2017, Apple switched to Google from Bing for their Personal Voice Assistant – Siri.

In the recently concluded Black Friday deal, "Echo Dot" Amazon's Voice Search Assistant was the best-selling product of the year 2017.
Therefore, Voice Search isn't just a part of SEO trends in 2018, perhaps it must be in the long-term challenge. Google Rankbrain features search results by measuring various complex parameters that users are undergoing through voice searches.
How to Use Voice Search in SEO to Improve Ranking in 2018?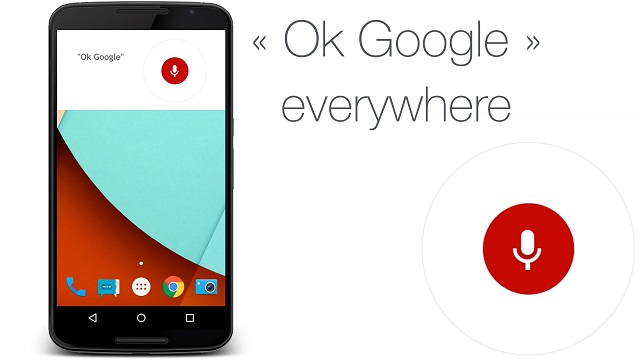 Voice search is gaining its momentum among users, and Google has an eye over the same. Rankbrian tracks queries that are never used/submitted before in the search.
"Include in their title or subhead the verbally-expressed question that they want to answer, to increase the chances that Google will feature that answer." – Dayne Richards, SEO Analyst Forbes.
The inclusion of Long-Tail Keywords and usage of the natural local language in the content had to your priority.
For example: If you have a page that answers the question "How to Rank My Website without SEO", make sure you have the same in your page title.
Make a proper lengthy sentence and speak the natural language in the content.
Answer the Public and LSI Graph are some of the common tools to get ideas on how to find user voice search queries related to your business.
As a digital marketer, I use voice searches as much as possible. It helps me feel & create better content that satisfies the increased voice search queries that are in demand.
Importance of User Experience:
Google prefers better "user experience" in all the area of the website, from content to web designs, link structure, website speed, navigational optimization and more.
I personally tested this, most of the top-ranking websites offers smooth experience in both desktop & mobile.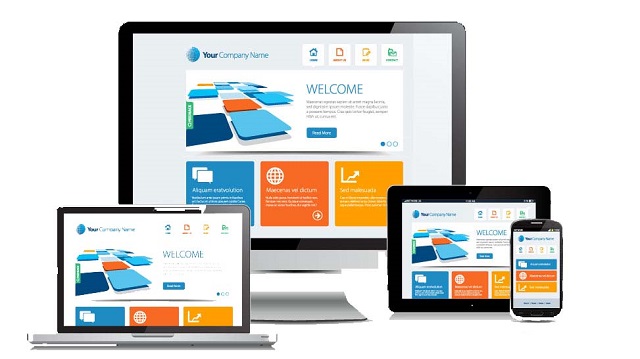 Areas of Improvement in Terms of Better User Experience:
Need to move to highly reliable web hosting services.

5G Website speed is a must.

Responsive website design.

Accelerated Mobile Pages provides valuable boost in user experience.

Highly related "Anchor Text" in website navigation.

Nevertheless, Meaningful content

Go for structured data and featured snippets in every required area.
Page speed, of course, is a key SEO ranking factor.
One simple technique to speed up your website at no cost is, "Reduce your image size by up to 40-70%".
Content: Quality Matters Most than any 300 Words!
Evergreen content. Fresh content. Reliable content, but no whatever content. The content is certainly top of all the ranking factors. Producing high-quality content will always be a trend.
"Create content that matters to users than a search engine."
Though certain pages which are highly optimized for search engines rank better, they aren't converting enough. Conversion happens only when I convince you (users). The user will be satisfied only when he/she find his/her need at its best.
The Internet has all piece of shit. None is interested in spending even a second on shit content. All they need is a valuable content and search engines look for the same.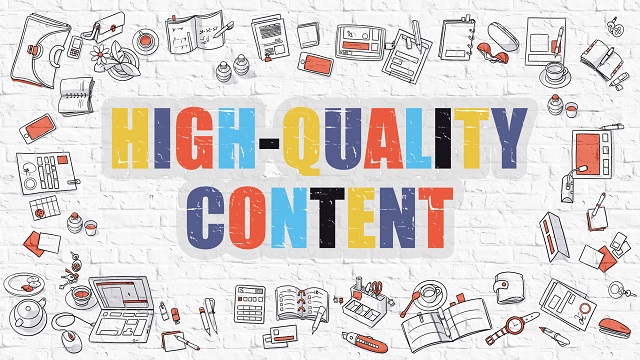 How to Write Better Content without Much Knowledge in it?
Prerequisite:
Basic knowledge in any of your interested content writing language.
Content writing is an art. Sometimes, it is just a skill. Anybody can start learning it and write it and earn from it. However, the understanding of language plays an important role. Proper language helps in making the engaging content and meaningful context.
Step 1: Keyword Research. Keyword plays important role in content making. I use Google Keyword Planner, before writing any piece of content.
Step 2: Analyze the trendy topics on the internet related to your keyword/business.
Step 3: Read the related articles on your topic.
Step 4: Don't hesitate to follow your niche authors and get inspiration & updates from them.
Step 5: Have a rough draft of your interesting topic at least with a count of 300 words.
Step 6: Add a meaningful on-page weight to it like keyword oriented title & metadata and well optimized overall topic by having enough related or LSI keywords.
Step 7: Proofread it for spelling mistakes or context error from "top to bottom & vice versa"
Step 8: Use some of the grammar checkers like Grammarly & Ginger.
Step 9: Mention some of the top references where users might get more valuable information related to your topic (don't be afraid linking others).
Step 10:  Publish them with good readability score along with the related images.
There are 100's of the dedicated blog on the internet that offers "Content Writing Tips". I mostly follow Neil Patel's Content Writing Tips & Tricks and try to write better from the previous post.
Visual & Video Search in 2018:
Image and Video search plays important role in bringing traffic to any website. Using the right and creative image brings engagement to the content. At the same time, search engines index these unique images and brings traffics via google search queries.
If you aren't good enough in creative images or don't enough time to spend on creating unique images, there are few ways to get it for free.
I use some of the copyright free JPEG images from Unsplash & Pexels. You might also get highly creative and high-resolution images interestingly at a smaller size.
Sharing images on sites like Pinterest & Instagram can bring you new visits to your site.
Video Search in 2018:
When was the last time you made a video for your brand?
Still thinking to make a video for your business?
Don't wait, please!
I have come across websites whose 60% of traffics are from YouTube, Vimeo, Dailymotion and other top video sites.
A good creative video can bring your lion's share of traffic. How?
Yes, a single well scripted, uniquely made, content oriented and optimized video can go viral and bring the huge share of traffic to your site!!!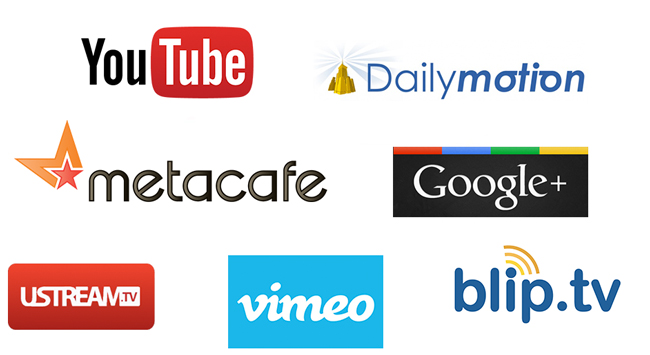 How to Make Simple Videos on YouTube & Vimeo?
If you aren't that master in making a quality video, use some of the simple tricks to make videos for you.

Find some of the suitable images for your business or product or services.

Make a proper script or theme for your video.

Open Microsoft PowerPoint 2016 and make a quality presentation about your business.

Convert them to Video!
Note: You can also add copyrights & royalty free audio to your video to make it even more professional.
Yeah, your new business video for uploading in YouTube & Vimeo is ready.
Very simple, isn't! certainly, something is better than nothing.
Video Uploading Checklist:
Though your video is ready, there is certain checklist you need to watch before hitting the publish button.
An effective SEO Title (better to have a voice search or long tail keyword)

Custom Thumbnails or better one from your video.

Meaningful descriptions to gain higher Click-Through Rates (CTR)

Reliable Transcripts (if necessary)

Don't forget to add your links to the video either at the cards or end screen annotations.
Link Building isn't Dead in 2018:
Link building is still a key ranking factor in SEO. Therefore, it is automatically get featured on our list of top 5 SEO trends in 2018 to rank #1 in Google.
Generating n number of links doesn't matter, however, building links from the high authority sites matters most.
Link building builds authority. Try to get links from most of the relevant sites. Linking or gaining links from unnatural sites will invite Google Penalty.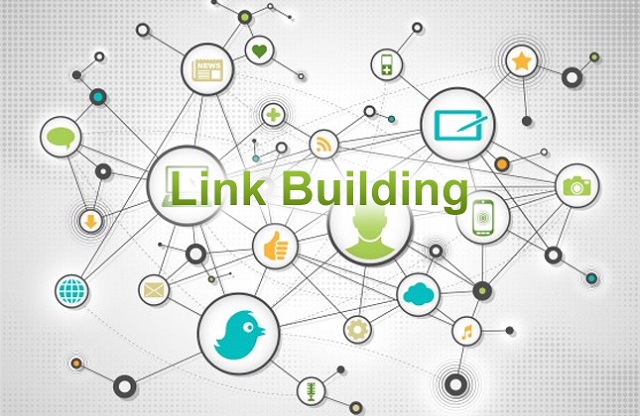 Things to Consider on Link Building in 2018:
Understand Google's quality criteria

No Low-quality guest posts

Don't make links from doorway sites

Check site's DA & PA before making links on them (I don't build links anything lesser than 20 on both parameters)

Stop copying competitors link building strategy

Use natural "Anchor Text" in each of the links you build
Internal Links not only brings value to your content, offers a chance to receive more traffic to your previous post.
Some of the other common trends to expect in 2018 are as follows:
Google Local SEO

HTTPS (SSL Security)

Mobile First Index

Mobile Searches

Higher CTR & engagement

Social Signals
Conclusion:
A full new year is ahead. A lot of new things are expected on SEO trends in 2018. Make the new changes in SEO as early as possible. There are certain trends we call it as complex or controversial that could be a big game changer in SEO 2018. If you think I missed any of the top changes expected in SEO 2018, use our comment section to bring it on.
"Have a happy content marketing, digital marketing, SEO, and new year 2018 too."